RT @timbray: I confess: I sometimes type git commands I don't understand, when I'm told they'll make a git problem I don't understand go aw…
Ich möchte einen Weg in 8D finden. Optimierungsschritt für die erste Dimension hat >15min gebraucht. Well, ich mach dann mal Lagerfeuer
Wenigstens bekomm ich jetzt einen "du teilst durch Null du Arsch"- Fehler
Lässt man den optimierer 10min laufen um dann festzustellen man hat ne endlosschleife eingebaut 😤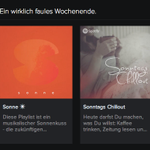 Von wegen. Seit 8Uhr bin ich am Uni machenâ€#Mimimimpic.twitter.com/doe5QRcSGmGm
"Immer zieh ich den kürzeren" - "du bist die kürzere"
@weissertiger2 ja. Aber das ändert ja nix daran das es nicht *mehr* geht.
@weissertiger2 ja und imap hat kein Push sondern nur 15 minütlichen fetch
@weissertiger2 die exchange Anbindung gibt es nur noch für Geräte die sie schon von Jan 2013 genutzt haben. Ist mir gerade aufgefallen.
das Google für neue Geräte keinen E-Mail push mehr anbietet finde ich echt scheiße
RT @iamdevloper: YO MOMMA SO FAT, AN EXCEPTION HANDLER TRIED TO CATCH HER AND FELL OVER.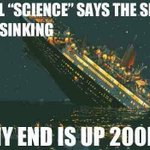 marick LOL Science pic.twitter.com/Ld1gRPGYmw (via @chugg @OldManKris )
@ubernauten das stimmt natürlich! Ich finde den weg über die Subdomain nur "intuitiver". Muss man sich nichts merken :)
Ich habe das dumme Gefühl die meisten meiner Uni-Projekte sind eher: "wir machen das jetzt mal schnell so" als "Wir denken mal nach" :-(
Outbank ist ja echt der brüller. Ich stelle Benachrichtigungen über News ab und faste was er fragt ist, ob ich die News lesen will 😤