Eben aus der Not getestet: Facebook Voice Calls sind qualitativ unter aller Sau.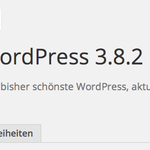 Weiß jemand was hier schief gelaufen ist?#Wordpresss#WP3822pic.twitter.com/hbnLgF9h6FF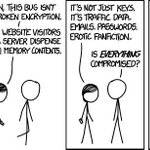 Heartbleed xkcd.com/1353/ pic.twitter.com/hb23p7rd1B
Vor dem ersten Kaffee einfach mal die Kresse halten. @ Nutrimatic instagram.com/p/mjrb-HtM2C/
Chrome 34 launches with support for responsive images, unprefixed Web Audio, and importing supervised users ift.tt/1g4UwJS
Viel zu zeitig! Und das habe ich jetzt jeden Mittwoch und Donnerstag. Das wird ein harter Sommer!