Shisha, Gitarre und schlechter Gesang. Das ist mein Abend \o/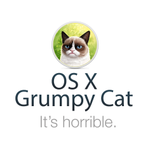 xstex New OS X leaked pic.twitter.com/TCEo4zTKyo
RT @JanOelze: most of the time the things one worries about don't matter. they either lie in the future or happened already.
Mir geht es ja eigentlich viel zu gut um jetzt Stochastik zu lernen.
Jam2000 @monkeydom sieht ganz danach aus! twitpic.com/cvv49d
RT @loewenlocke: Ich lasse es mir gut gehen. Und dir auch.
Und schon wieder viertel vor drei. Wie schnell die zeit vergeht wenn's schön ist.
RT @ahoi_polloi: Die Zeugen Hannovers haben geklingelt und wollten mit mir über Architektur reden.
vnaylon Anyone got any invites for Prism?