RT @Schmidtlepp: Als nächstes lernt der Junge Google Maps auswendig und wird standardmäßig mit jedem iPhone 5 geliefert. #WettenDass
Mir folgt ja mein ErstiTutor. Scary /cc @C4rmel
EY JUNGS von NetAachen. KOMMT IN DIE PUSCHEN!
@C4rmel unfortunately I'm out of chocolate and tomorrow is sunday. Some things never change
Geschmacksexplosion durch natürliche Kräuter. Ich Brauch kein Glutamat!
albtraumfabrik "Liebst du sie noch?" - "Nein." - "Denkst du noch manchmal an sie?" - "…jeden Tag."
Heute schokovorrat killen und morgen wundern, dass Sonntag ist.
In der Uni erstmal die halbe Mediathek der ARD runterladen, damit man zu Hause was gucken kannâ€#Internete#wasFehltl#fbfb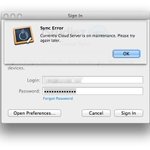 @iStudiez Since 3 or 4 days I get this message when trying to re-login into your service pic.twitter.com/13kk5Kfa
Ziemlich genau heute vor einer Woche bin ich in Aachen angekommen. Es regnet…
In Aachen bemerkst du das Sommer ist, wenn der Regen wärmer wird…
RT @mspro: krass. RT @MenschZwoNull: Gerade hat Steinbrück Live im Deutschlandfunk gesagt: "Transparenz gibt es nur in Diktaturen" #SPD