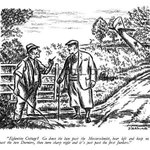 RealTimeWWII South coast of England littered with crashed planes; humour magazine Punch addresses the issue: pic.twitter.com/h6SsYDPk
Aufregen könnte ich mich über sowas!!
Es gibt ja ech Leute meines Alters die ihre Mails innerhalb einer Woche nicht abrufen. Die schauen dann auch nicht in ihren Briefkasten?
We wanna see your hands. We wanna see you dance like there is no tomorrow !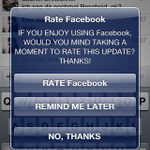 SCHREI MICH NICHT SO AN! DU ARSCH! pic.twitter.com/D3R27qyi
Quontrabuzz Wenn du dir nicht sicher bist, ob du Schluss machen solltest: Tu es nicht.
RT @Hemithea: Ein ganz normaler Tag:
Schüler: "Mathe fickt mich heute hart"
Ich: "KEVIN!!"
Schülerin: "Als ob dich einer ficken würde!"
…
nutellagangbang zum mitschreiben:

acht - 8
viertel neun - 8:15
halb neun - 8:30
dreiviertelneun - 8:45


es ist SO logisch.