@ubernauten mir war so als haettet ihr schonmal was drüber geschrieben. Aber stimmt, in gewisser weise strittig ob das veröffentlicht gehört
@ubernauten werdet ihr nochmal Statistiken veröffentlichen?
BaFöG Antrag ausgefüllt. Like A Bos#fbfb
Grund: Vegetationsarbeiten
@blackh0le Klopapierrolle aus Zement? Das tut doch weh!?!
Ist auch das erste mal seit einer Woche das ich gelangweilt im Bett sitze. Me gusta.
Musik geprägte Erinnerungen können nervig sein. Manchmal aber auch instant Freude.
Before we send it, we test the hell of Jesus out of it.
Mehr Dinge mit Rammstein-Stimme sagen
@Quontrabuzz Ich habe ja zumindest schon beantragt. Nur noch unterlagen nachreichen…
Bin ich übrigens nicht #Bafög
Ob ich schon munter genug für den Bafög-Antrag bin?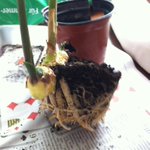 Ingwer umtopfen. pic.twitter.com/tRvW9T41
@jfassbinder wie alt ist sie denn wenn man nicht Single ist?! O.o
henningrucks "Oh, Nussecken." Ein weniger bekannter Satz des Pythagoras.