Freunde, See, Sonne, Gitarre, clubmate. Guter Tag!
So ein bisschen Koffein hat noch niemandem geschadet! #fb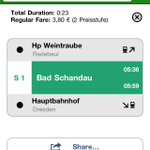 Ich so. Morgen. pic.twitter.com/zObrKXZD
Gut für's Ego. Bin auch am KIT angenommen \#fb#fb
Was mir grad auffällt: zu der zeit als ich diese Nacht ins Bett bin, stehe ich morgen wieder auf oO#fbb
Of course I miss you. And I miss you bad!
Ich bin so froh, dass ihr am leben seid. Einfach weil ich heut noch einmal vor augen geführt bekommen habe, wie schnell es vorbei sein kann!