Habe heute also Brot gebacken. Dann direkt weizenbrötchenteig und ein zweites Brot angesetzt.

kathrinpassig Ein Tipp zur Arbeit im Café. pic.twitter.com/jUaDG4ndKA
Naja ist ja nur ein Seminar. Dann gibt es eben nur einen theoretischen Vergleich. ¯\_(ツ)_/¯
und jedes paper nutzt natürlich ein anderes Datenset als baseline; damit man es nur nicht vergleichen kann ohne sel..twitter.com/i/web/status/9…B6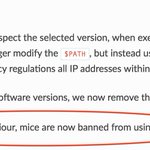 jetzt habe ich ja mehr Fragen als Antworten @ubernauten pic.twitter.com/0ct6SYg9MR
@badboy_ du hast dich angezogen? :-)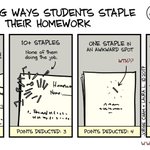 PHDcomics Annoying stapling habits phdcomics.com/comics.php?f=1… pic.twitter.com/DbseymBktL
sadserver the banal pointlessness of your existence can be expressed in less than 140 characters.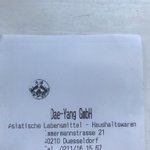 loewenlocke Wir hatten ja keine Ahnung wo wir waren!
Aber, @holgi : Für dich getestet. Wir leben noch. #nsfw #GoodOldDays pic.twitter.com/QMSywwfdd2
"Unsupervised Manifold Learning of Normal Anatomical Variability" #titlelove
Ach local time machine snapshots sind das Problem. Ja das ist ja prima wenn ich keine Platte dabei habe -.-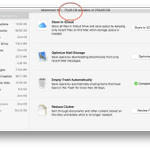 Ich weiß, dass APFS leeren Speicher doppelt zählen kann, aber wie das passiert ist mir ein Rätsel. pic.twitter.com/L5vs2Kd6IQ
@ricwein hey, hast du gitlab 9.3 auf nem uberspace zum laufen bekommen?
Kann mir jemand erklären wie ich mir mit cuda nsight den Inhalt eines device pointers anzeigen lasse? Zeigt nämlich immer 0
Das aktuelle iOS 11 hat einen extremen Akku Verbrauch. Von 20 auf 10% in unter 10 min. Nur spotify sonst nix